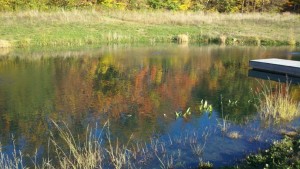 Welcome to WhatPond, Your Pond Specialist.  From Pond Building to saving what you once had. Let's jump in, get wet and get you on your way to enjoying your new pond or bring back the magic, fun, relaxation and recreation to your existing pond.
Your Pond Specialist has spent quit a bit of time, research, hands on in developing this site, monitoring effects of nature and designs of ponds, gathering experience, finding experts and correct solutions to help you in your journey to the perfect pond. One part of the site is for those who are looking to discover about ponds, what they are and what the different types are. Simply sign up on the right for the "Free Definitive Guide to Ponds". Here you'll discover what it takes to build a pond and what the different types are with a step by step process how WhatPond was built.
The other side is for those who own a pond or lake and are looking to improve the water quality to raise more abundant healthy fish, limit fish kills, get rid of the algae and other problem weeds. You can discover more by clicking Problem Pond at the top of the site or simply hit the Help Fish on the right side of the site and submit a ticket to help cure your pond problems.
Your Pond Specialist has been in your boots, from building not one but two ponds and enjoying the magical benefits to watching it go to the wayside with the green colored water and excessive algae growth. Which happens to most all ponds, it could take a couple years or not show up for 5 years, but it will happen. Along with the do's and don'ts in the pond building process, what problems can happen over time, check out the "Consumer Aeration Report"
Your Pond Specialist is here to help breathe life back in your pond so it can be enjoyed again as it once was and provide a practical solution to your special situation. Not by a quick fix that comes back to haunt you. But a practical proactive approach to fit your specific aquatic needs. Think of the End in Mind and plan the maintenance up front so there's no surprise down the road.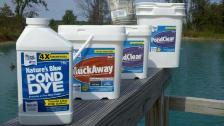 WhatPond provides consulting on new pond builds and consulting in proper sizing for aeration systems, fountain needs and fish habitat devices. Enhanced with proactive treatments for your water health, clarity and quality needs through the internet or in person if desired. Please click contact at the top of the site or the little Help Fish on the right side of the page.
WhatPond is a proud distributor for Aqua Control Water Features,  AirMax EcoSystem and Aqua Master Fountains and Sonic Solutions. These companies where chosen and researched for their attention to Quality and Pricing. It is amazing how just many different products are out there but that's what we're here for, to help you get the right products for your pond.
For your Pond Building needs and bringing the magic, fun and relaxation back, WhatPond Your Pond Specialist is here to help.