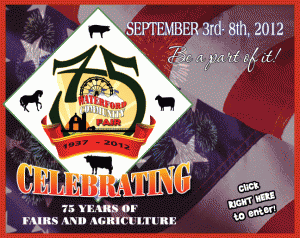 Here we are closing the summer with Labor day but still a lot to do, more aeration systems to instal and weeds to get out of the pond before they die and add more muck to the pond.
By the way where is the rain? The ponds are down their lowest this year with the lack of rain, but the lack of rain helped saved mowing the lawn every week, yeah!
But the ponds are still low and waiting for rain, the forecast is saying rain for Labor day until Wednesday from possible remnants of Issac here in Erie, Pa. The good and bad about the rain. Good for the ponds but  the little rain we've have is soaked up by the dry ground before it has a chance to make it to the pond.
The bad news about the rain is of course our picnics and long weekend projects that need to get done. Maybe it will hold off ?
Rain will be bad for the Waterford Fair starting Labor day 2:00. We'll be set up in  one of the buildings but the whole Fair isn't covered, so if you get a chance and it's not raining stop out visit the fair and stop by our booth, check out our Eco friendly products, tools and talk about your pond needs.
Click a pic to see the difference in water levels. Need plenty of rain…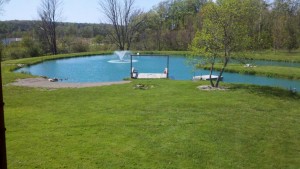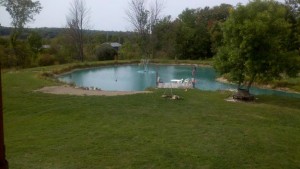 Have a great and safe weekend.