See You at the Erie Home and Garden Expo? February 24-27. Visit our booth for a few reasons.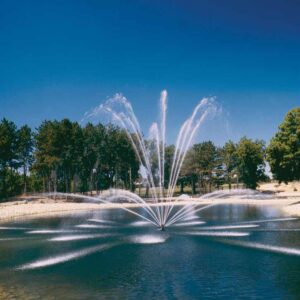 Check this out, register to win a Free Evolution Fountain rental for a weekend, having a wedding, picnic or party at a pond, this is a great way to add soothing sound of water and lighting at night and bring your pond to life. Fountains, ½ to 40 hp.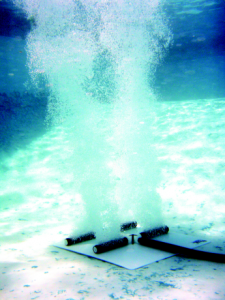 The other reasons to stop by are to see the new innovative products to help bring our pond and lakes back to life. Not only with fountains but by bottom aeration to provide needed oxygen for the fish and benefits the reduction of nutrients and muck. Aeration systems, 2,000 gallon to 6 acre lakes, special order for lager.
Next is the proactive approach to water treatments meaning non chemical treatments to clear up your pond water with natural ingredients. Three unique dye colors to beneficial bacteria.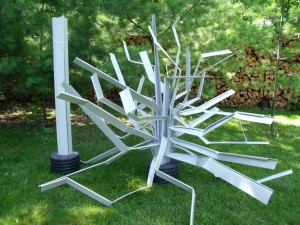 Along with special fishiding units to provide shade, structure for the small fry and ambush for the game fish. Form recycled product so we are not using up or creating more waste. Structures designed for lakes, ponds and  the smaller koi ponds.
Stop fighting your pond problems and let us bring back the magic, inspiration, relaxation and recreation your pond once had. Even if you don't have a pond we can help design & build your perfect pond paradise. Stop by the booth … let's see how we can help. Or click the contact button to ask questions.