Even more articles about pond aeration below.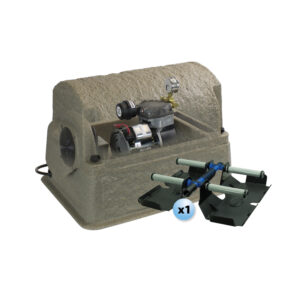 Airmax Aeration
Solar Aeration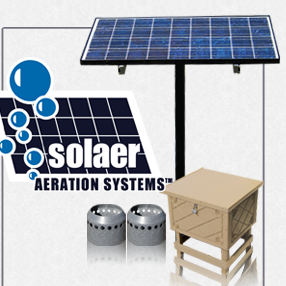 <– Click to learn more…
These systems have a battery backup
<– Click to learn more…
These systems do not have a battery.
Just like windmills, if you have wind you have air.
Or with solar, if you have sun you have air.
Additional Aeration articles below.
Proper Sized Pond Aerators
Aeration Mistakes Bottom Aeration
Summer Fish Kill
Winter Fish Kill
Do Your Fish Need Breathing Room?
Winter Aeration
Problem Pond
Register for your free Aeration 101 e book. Pond and pond management tips.